Important Notice
We know that the COVID-19 pandemic is scary for everyone. We are working hard to be able to continue to provide you with optimal care while keeping everyone safe. Please reschedule appointments if you have any flu-like symptoms. Please feel free to discuss your options if you are concerned.
We have moved to the Consulting Building,
Level 5, 120 Angas Street, Adelaide.
Complete Care, Compassion and Education
At Adelaide Neurosurgery Centre Dr Marguerite Harding and her team provide you with complete care, compassion and education. Dr Harding understands that when you have to see a surgeon this is an out of the ordinary and sometimes anxious event.
Dr Harding and her team will support you through this journey and provide you with all the information you need to make informed decisions together about your best medical and surgical care.
Browse spinal surgery & brain surgery treatment and management services.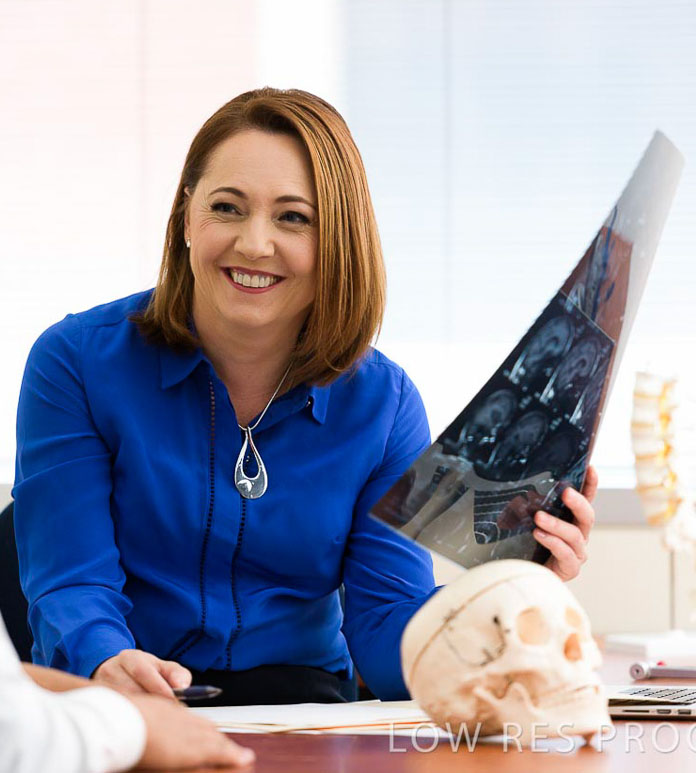 Our Services
We provide a comprehensive and consultative journey for our patients in both areas of spinal and neurosurgical conditions.
Treatment and Management
Adelaide Neurosurgery Centre is a specialised spinal and neurosurgical centre, offering both surgical and medical intervention.
About Dr. Harding
Dr Marguerite Harding obtained fellowship recognition 15 years ago and has continued practising neurosurgery in South Australia for over 12 years.
Preparing for your appointment
Please bring the following:
Valid referral letter
Medicare card/ DVA card/ Pension card
Private medical insurance information
All relevant X-Rays/ CT/ MRI as well as reports and other relevant medical results.
Please download the registration form for completion and return to us via email, or bring to your appointment.
Please view the medication list and advise Dr Harding at your appointment if you are taking any of these medications and / or other medications.
Our Special Interests
Degeneratlve spinal disease

Disc herniation
Spinal Stenosis
Facet joint arthropathy

Brain Tumours

Benign tumours
Skull base tumours
Pituitary tumours
Glioma tumours
Meningiomas
Ventricular tumours
Spinal tumours

Vascular malformations/ anomalies of the brain and spine

Aneurysm
Arteriovenous malformation
Cavernomas
Dural arteriovenous fistula

Trigeminal neuralgia
Hemifacial spasm
Hydrocephalus
Chiari malformations
Peripheral nerve conditions
Book an Appointment
Providing you with all the information you need, so that we can make sound decisions about your best medical care together.